How to Get Highly Paid As A Speaker
WithOUT Credientials, Experience, Connections, Or… Even Being A Good Speaker!

MEET JAMES MALINCHAK
The World's Leading Authority on Speaking And The #1 Speaking Coach & Trainer
James Malinchak is recognized as one of the most requested, in-demand business and motivational keynote speakers and marketing consultants in the world. He was featured on the Hit ABC TV Show, Secret Millionaire and was twice named National "College Speaker of the Year." James has delivered over 3,000+ presentations for corporations, associations, business groups, colleges, universities and youth organizations worldwide. James can speak for groups ranging from 20-30,000+. 
As a speaker marketing coach and consultant, James is the behind-the-scenes, go-to marketing advisor for many top speakers, authors, thought leaders, business professionals, celebrities, sports coaches, athletes and entrepreneurs and is recognized as "The World's #1 Big Money Speaker® Trainer and Coach!" 

300 FIVE-STAR LINKEDIN REVIEWS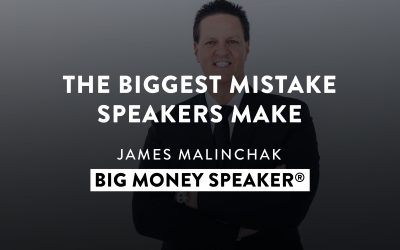 One of the Biggest Mistakes Speakers Are Making Right Now! I'm so tired of hearing speakers say…"I'm going to become famous"…or… "I'm going to be the next Tony Robbins" …or… "I'm going to be the next Les Brown" …or… "I'm going to be the next (whomever)!" Why in the...
HOW TO GET HIGHLY PAID
AS A SPEAKER
WithOUT Credentials, Experience, Connections,
Or…Even Being A Good Speaker!