The TOOLS YOU NEED TO GET HIGHLY PAID AS A SPEAKER
FREE WEBINAR REGISTER NOW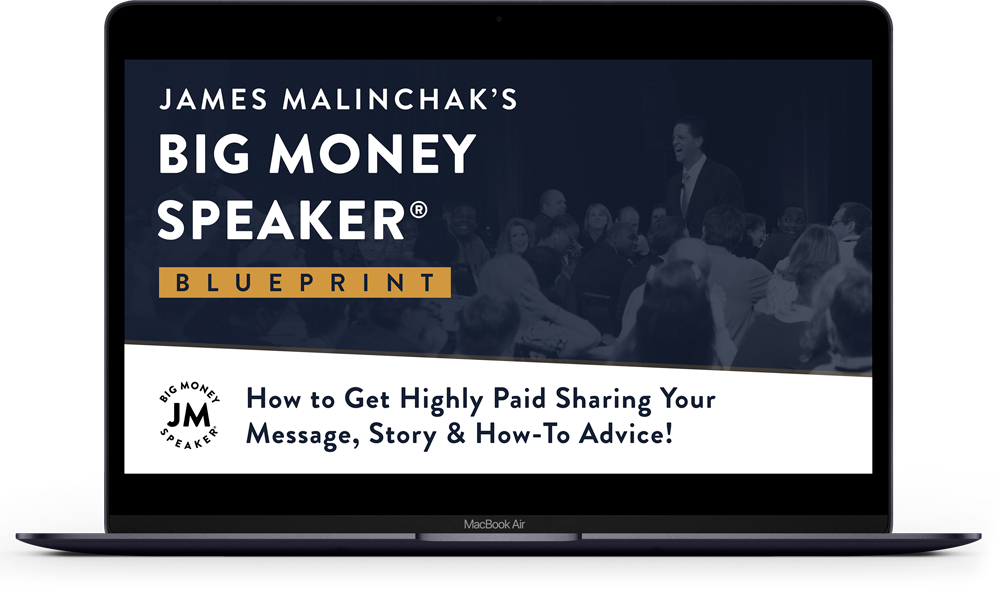 BIG MONEY SPEAKER

®

BLUEPRINT
SPEAKING is pound-for-pound, hour-for-hour, one of the most profitable, lucrative skills in the world…and one of the world's highest paid professions, when you do it RIGHT!
Whether you're an Aspiring, Beginning or Experienced Speaker, James will show you so many unique marketing strategies you've NEVER heard before! (…you'll get his private list of websites for finding bookings, sample marketing materials, how to create & sell products, coaching & consulting programs, create and run profitable live events, attract affiliates and joint venture partners…& so much more!) 
If you're ready to become a successful, in-demand Big Money Speaker® then you will LOVE the Big Money Speaker® Blueprint. 
Now Is YOUR Time!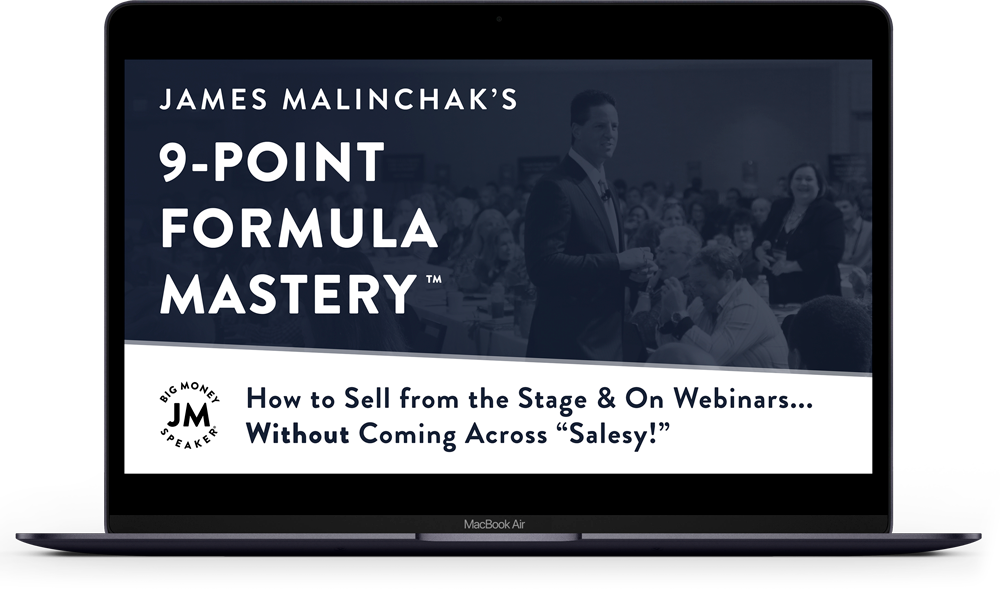 IMAGINE making your presentation on a webinar, on video or from stage, sharing your great message while changing lives and at the end, having an abundance of people investing in your awesome products and/or services. 
Obviously, serving others with your message while having predictable, high conversions and never coming across "salesy" would be ideal for you, wouldn't it? 
If you answered yes, you're going to love this NEW training! You'll learn James' easy-to-follow, 9-Point "connect-the-dots" formula for effortlessly offering YOUR products and/or services from the stage, on video and webinars while always being your true, honest, ethical, authentic-self and never coming across "salesy!" 
Now Is YOUR Time!
"James is My Mentor and the BEST in the Industry! If you're serious about taking your speaking to the next level and you want to make big money, James is the master and no one teaches it better! I encourage you to learn from him because James is the BEST in the industry!"

LES BROWN
The World's Leading Motivational Speaker
Top 5 Speakers Worldwide by Toastmasters
National Speakers Association's Hall of Fame
"James courses are AMAZING! I've learned SO MUCH from him and you will too! I consider James one of my teachers! He knows more about marketing and speaking than anyone! James is a man of high integrity, his courses are amazing and I HIGHLY encourage you to get his courses!" 

JACK CANFIELD
#1 Best-Selling book, The Success Principles
#1 NY Times Best-Selling Book Series
Chicken Soup for the Soul®
MASTERMIND & COACHING
The World's Leading Authority on Speaking And The #1 Speaking Coach & Trainer
James created this Elite Coaching Program so you can experience PROVEN FAST RESULTS for your business! Stop working SO hard wasting your time and money trying to figure out which direction to take your business! 
Join James' private "Coaching Family Community" where you will network and learn from likeminded individuals. And, let James' marketing mind think for you…work for you…and…create for you and your business so he can focus you with the RIGHT CLARITY…RIGHT DIRECTION…RIGHT PLAN…and…RIGHT ACTION! 
Several Coaching Members have been in James' program for 10+ years! (That is unheard of in any other program!) 
Unlike most speaker coaches and "self-proclaimed" speaking experts, what separates James from all others is James has actually done (and STILL does) what he teaches and shares with his private clients. No theory! No guesswork! Only true, real-world strategies with one focus: PROVEN FAST RESULTS! 
(Don't take our word for it. We invite you to compare James' credentials, 300+ Five-Star LinkedIn Reviews and list of 2,000+ Total Coaching Reviews against anyone else!) 
Now Is YOUR Time!

300+ FIVE-STAR LINKEDIN REVIEWS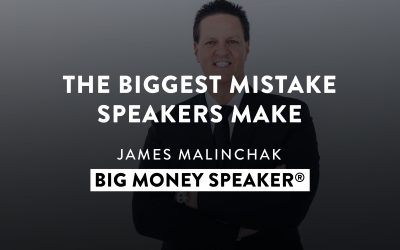 One of the Biggest Mistakes Speakers Are Making Right Now! I'm so tired of hearing speakers say…"I'm going to become famous"…or… "I'm going to be the next Tony Robbins" …or… "I'm going to be the next Les Brown" …or… "I'm going to be the next (whomever)!" Why in the...
HOW TO GET HIGHLY PAID
AS A SPEAKER
WithOUT Credentials, Experience, Connections,
Or…Even Being A Good Speaker!