LEADING BUSINESS KEYNOTE & PLATFORM OFFERING SPEAKER
FREE WEBINAR REGISTER NOW
Watch a Message About James Malinchak
talks as a Leading speaker
Speaker Coach Consultations
JAMES MALINCHAK
Is recognized as one of the most requested, in-demand business keynote and platform offering speakers in the world. He was featured on the Hit ABC TV Show, Secret Millionaire, has delivered over 3,000+ presentations and has spoken for some of the world's biggest marketers. James can speak for groups ranging from 20-30,000+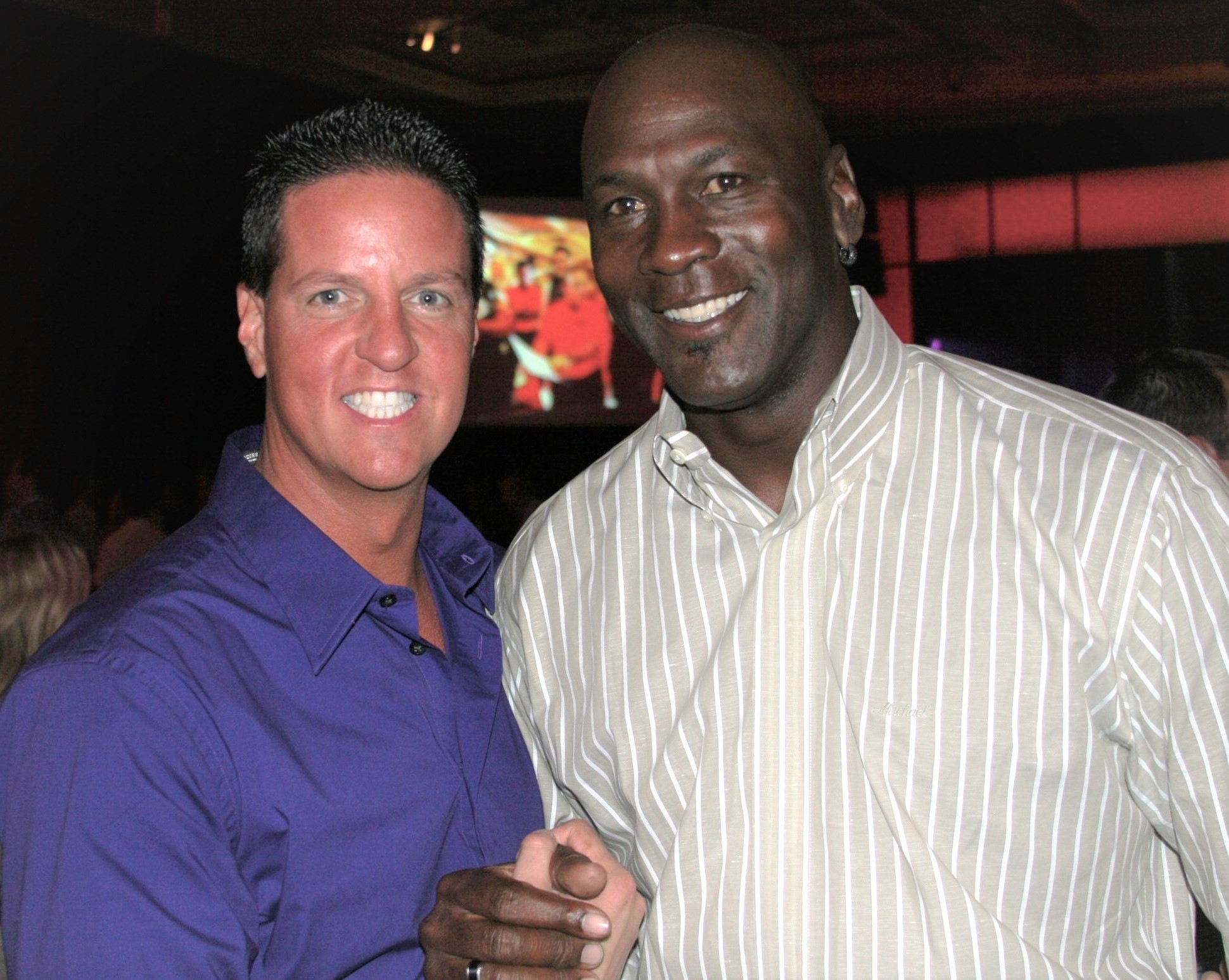 NBA Legend Michael Jordan
with James After an Event!
BUSINESS KEYNOTE SPEAKING
KEYNOTE FEES
A limited number of speaking engagements accepted.
1-2 hours – fee of $40,000 plus expenses from Las Vegas
2-4 hours – fee of $50,000 plus expenses from Las Vegas
4-8 hours – fee of $100,000 plus expenses from Las Vegas
5 Consecutive Days – $500,000 plus expenses from Las Vegas
4 Weeks (5 Days Each) – $1,000,000 plus expenses from Las Vegas
*No expenses for events held in Las Vegas
"James freaking killed it! I blew-up with text messages and emails about how excited people were so we invited James back and he knocked it out of the park and ended with a standing ovation!  James totally over delivered and if he'll say yes, I'm going to ask him back every single time!"
Cole Hatter
"James is the ONLY speaker we've brought in 12 times and we've just rebooked him 2 more times! He's easy to work with, you'll love him, you need to book him and you will rebook him!"
Scott Keffer
"I've worked with Tony Robbins, Donald Trump, Jack Canfield – you name them, I've seen them speak. James Malinchak is one of the BEST!  I highly recommend him to everyone…he's a total professional to work with and you'd be lucky to have him on your stage!"
Jessie Schwartzburg
"James delivery at our Secret Knock has been one of our most valued and appreciated speeches to date!  In short James is amazing and I recommend him highly!"
Greg Reid
"I have had the pleasure of James speaking at a number of events I have managed. He's dynamic, inspirational and energizes and engages the crowd the entire time. If you are looking for a speaker for your next event I highly recommend you reach out to James!"
Sherrie Sokolowski
"James is my #1 most recommended and requested speaker. I have booked James for multiple events during the past 10 years and I urge you to book James!"
Lucille Star Kramer
"We are celebrating our 44-year anniversary. Our first two sports stars were Jackie Robinson and Muhammad Ali. We have booked every Past U.S. President beginning with President Reagan. James is one of the BEST speakers we have ever booked. Always standing ovations. Always repeat bookings. TEN PLUS rating!"
Bruce Merrin
"I have had the pleasure of hearing James speak many times and he is great! James has a great presence and connection to his audiences! Book James!"
Lisa Scaffidi
"James was so good at our last event. We brought him back! If you're holding an event and you want someone to rock it, hire James!"
Bill Gough
"James had our group fired up!  He does a fabulous job!  If you're considering having James speak for your event, don't even hesitate!"
Wendy Briggs
"We invited James to speak at our World Fitness Expo, with 10,000 attendees, and he was a big hit! I highly recommend James as a coach and speaker!"
Rod Macdonald
"The talk James gave at SANG was outstanding! I've received raved reviews from so many members. They're still talking about James and his talk!"
Larry Benet, Co-Founder
"James was a special surprise speaker at my Business Makeover training and everyone loved him. James is literally a legend on the industry and admired and respected by everyone!"
Brian Tracy
"I've worked with my friend James for over 26 years! He always WOW's our students! James is a man of integrity and I highly recommend working with him!"
Jack Canfield
"In the past 37 years, I've worked with Presidents & CEOs. Today I had many Presidents & CEOs thanking me for bringing James in to speak! Hire James – he's totally there for you!"
Eugene Wallace
"WOW! James spoke at our Paid for Life Fundraiser and he completely ROCKED the HOUSE! He also donated his own money for our Just Like My Child Foundation. James' heart is so present!"
Vivian Glyck
"James ROCKED the house! Our attendees loved his message! If you're looking for a speaker who will empower your audience and make you look great, hire James Malinchak!"
Rachel Cosgrove
"Amazing! James was so easy and professional to work with and he had hundreds of attendees fired-up! If you're looking for a speaker to do an awesome job, hire James Malinchak!"
Dr. John Meis
SPEAK & SELL FEES
A limited number of speaking engagements accepted.
Events where speakers aren't paid but back-of-the-room offers are made. Event promoter receives 50% of the net revenue of back-of-the-room product sales generated by James Malinchak. Minimum upfront guaranteed fee of $10,000 paid to James Malinchak plus expenses from Las Vegas.
"James is one of the BEST stage presenters of all-time and one of the BEST closers I've ever seen!  I've learned a TON from James and continue to learn from him!"
Russell Brunson
"We Did Over $500,000 in Sales with James!  We Were Just AMAZED!  James is a Great Guy to Work With & I Highly Recommend Him!"
Bill Harrison
"I just had James Malinchak speak at my event & HE CLOSED SALES! The line at the Back-of-the-Room at the end of the seminar was UNBELIEVABLE!"
Craig Duswalt
"James Malinchak is THE go-to guy for the BEST speaker training!  The fact that he's also a down-to-earth guy who makes you feel like family is a BONUS. If you want to learn how to sell from the platform, speak for high fees, brand yourself the expert in your niche and create YOUR marketing package, then go to James!"
Capt. Lou Edwards
"Out of everyone, we chose James to speak several times at our events on speaking because he's a very smart marketer, delivers great content to our audience and CLOSES SALES very well from the stage!"
Dan Kennedy
"We've had my buddy James Malinchak speak at several of our GKIC events and he's always terrific! If you want a speaker who delivers great content and CLOSES SALES, I highly recommend James!"
Bill Glazer
"I had James speak at my events twice & I'm bringing him back again!  He's a man of integrity…he walks his talk & HE CLOSES SALES….Like No-One Else I've Seen Before!"
Adam Urbanski
"I've hosted over 200 events for business owners and entrepreneurs and I've had all kinds of speakers. There is no better speaker that I've ever dealt with than James Malinchak! He pays attention to every detail about your event as if it's his own!"
Steve Sipress
"I put on over 550 events a year and I absolutely loved having James Malinchak on my stage!  I highly, highly recommend James! You don't even think about it, you just hire him because that's how awesome he is!"
Colin Sprake
"James is who I booked to speak at my Learn University because he's the BEST at teaching how to become a Big Money Speaker®! James always over delivers!"
Armand Morin
"James is one of the BEST coaches & speakers that I know and I HIGHLY recommend him! He's talked for us twice and I have him booked for 149 more talks (lol) because we love James! If you want an awesome speaker, you have to book James!"
Erik Swanson
"We had one of my Coaches and Mentors James Malinchak speak for our group and they loved him! If you want a speaker who brings energy and enthusiasm with a message your audience will love, hire James Malinchak today!"
David Phelps
"I've brought James in to speak multiple times and every time he WOWs the crowd! I've known James for over 20 years and he's one of the BEST speakers and people you could ever work with!"
Ed O'Keefe
"James spoke many times at our Paid for Life events! Not only is he a great speaker, but he has a great heart! His offer was designed to help raise money for my wife's charity, which he did! We can't thank James enough for his giving heart!"
Mike Koenigs
"We just had James speak and WOW! He's the BEST Keynote Speaker personally I've EVER seen! So exciting to watch my audience get SO jazzed-up. If you are even thinking about a speaker, call James for sure!"
Gregg Mazza
"Forget all other speakers, hire James! He's spoken at several of my Women Entrepreneur events, my audience ALWAYS loves him and he CLOSES SALES! And, he's a really good person who truly cares about others!"
Vicki Irvin
"We've booked James MANY times and will continue booking him because every time he speaks for us, our attendees love him! If you're looking for a speaker who will give tremendous value and CLOSE SALES, book James!"
Bob Yates
"We've had James speak SEVERAL times over the past 12 years. He's easy to work with, our students always LOVE his message and LOVE investing in his products. Work with James – you'll love it!"
Dave Lindahl
BOOK JAMES FOR YOUR NEXT EVENT
HOW TO BOOK JAMES
A limited number of speaking engagements accepted.
To book James for your next conference or event, please give details, and we will get back to you ASAP. Email Cindy at info@BigMoneySpeaker.com
HOW TO GET HIGHLY PAID
AS A SPEAKER
WithOUT Credentials, Experience, Connections,
Or…Even Being A Good Speaker!